About Us
Get to know about each of the individual dancers of Long Island's own Winds of the Moon Fusion Belly Dance Troupe.  Additionally learn our personal specialties.  This will help when booking us for an event of your very own!  To see some of our specialties in action check out our YouTube channel.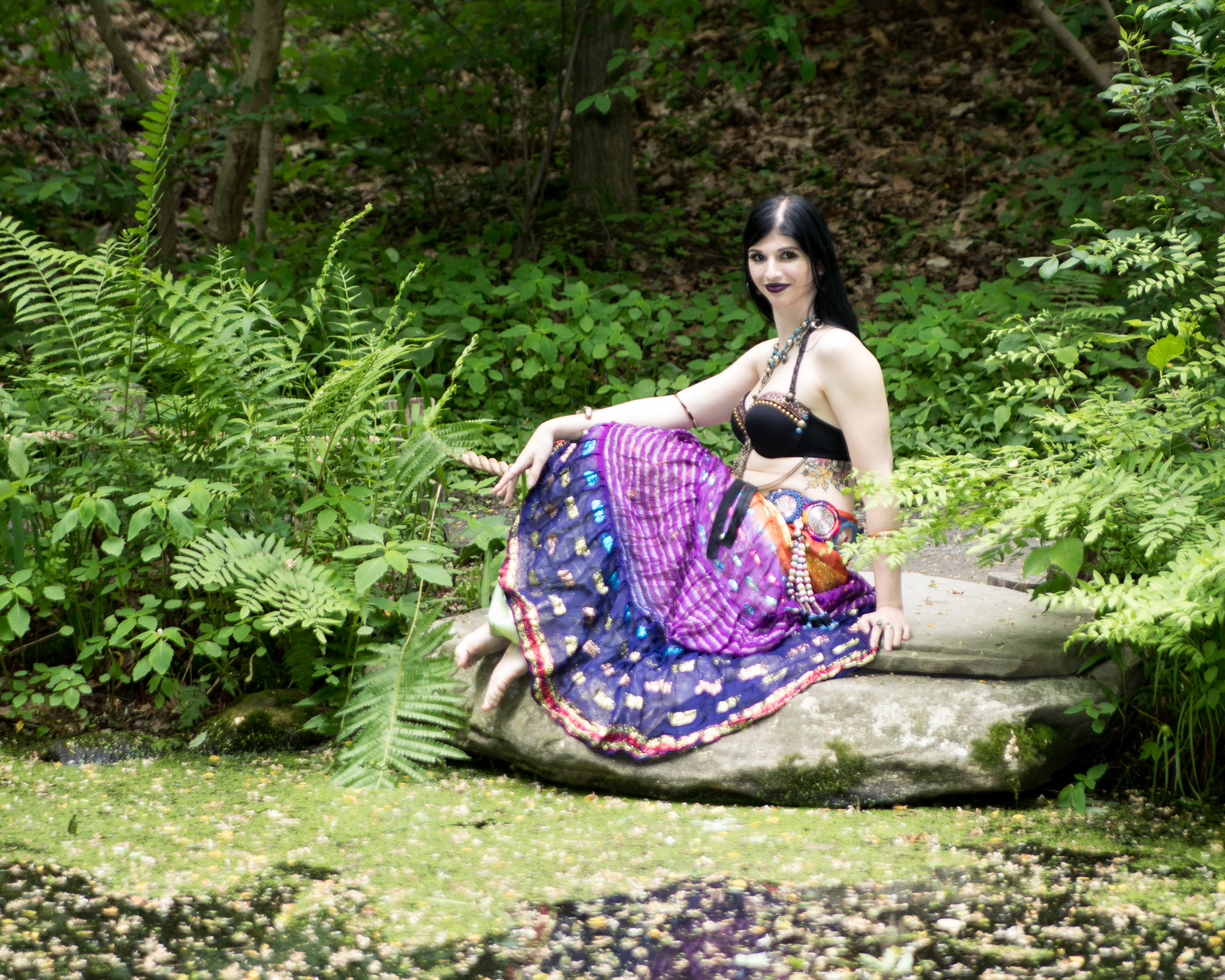 Willow
Willow has been belly dancing since 2013. She does not come from a dance background; she stumbled upon her love of dance by spontaneously taking a belly dance class one day. She has been teaching and leading belly dance troupes since 2015. She developed her name and element after a comment on her willowy and earthy style of dance. Willow's loves to create new choreography for Winds of the Moon, but when it comes to solo work she focuses primarily on improvisation. Willow designs and creates many of the costume pieces used for Winds of the Moon. She is certified in Dance Cohesion Stage 1 with April Rose, in Dance Craft Key of Diamonds with Zoe Jakes, and is a FlyFusion Foundation Certified Teacher with Violet Kind. She is also a 200HR Registered Yoga Teacher with the Yoga Alliance, specializing in Vinyasa Yoga. Willow plays the doumbek, and performs with the middle eastern drum ensemble Raq Steady (led by instructor Casey Bond). Specialties include sword dance, fan veils, veil, and flamenco fans.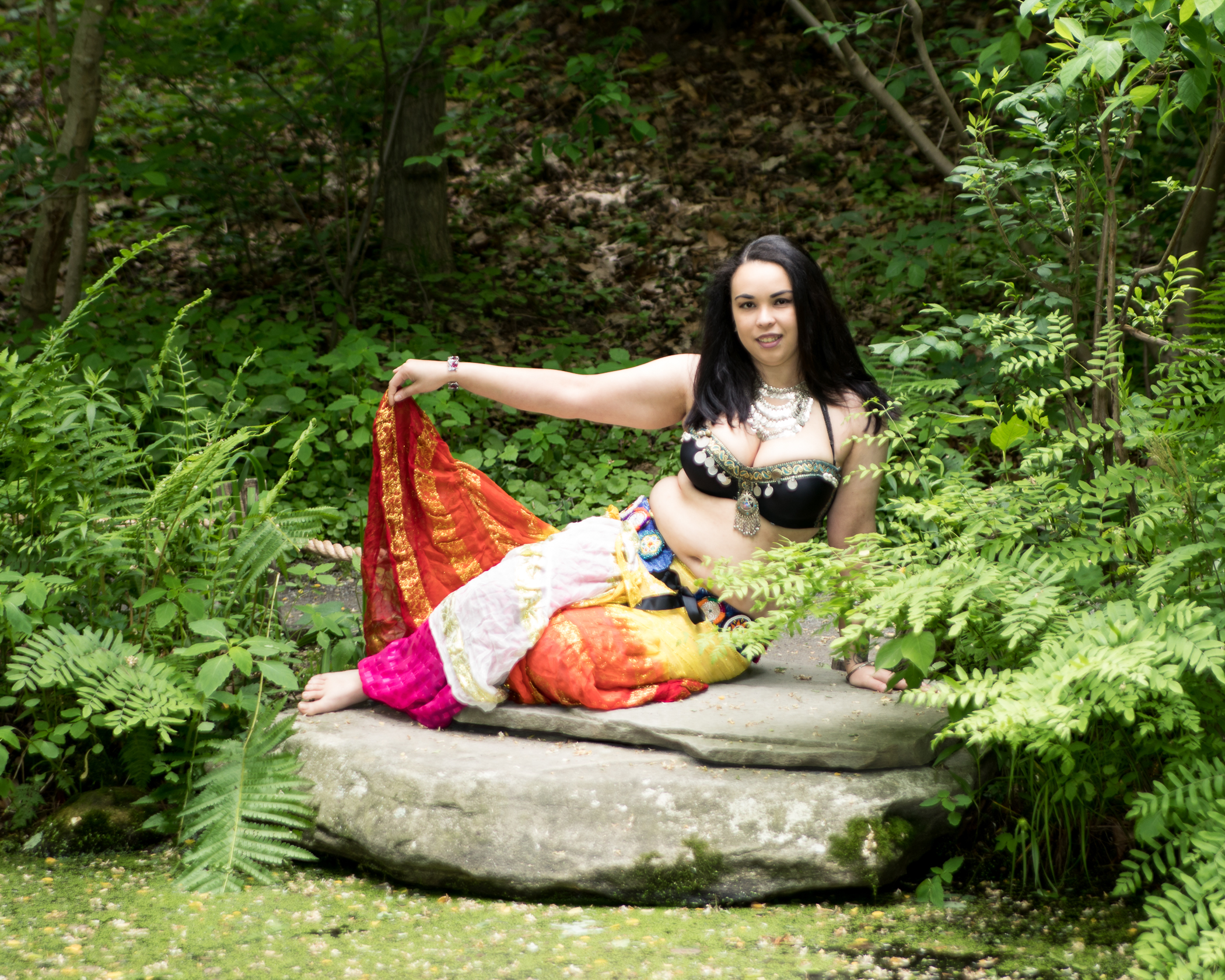 Ember
Ember comes from a fiery heritage, which explains her name and elemental designation. She was born in Puerto-Rico and relocated to New York in 2013.  Ember has been poi and hoop spinning since 2012 when she began performing with a circus group in Pennsylvania. Ember started belly dancing in 2015, and began performing as part of a troupe shortly after. As a solo artist, she frequently combines her flow arts with belly dance. Specialties include fire poi, fire hoop, fire fans, palm torches, hoop, LED poi, and contact poi.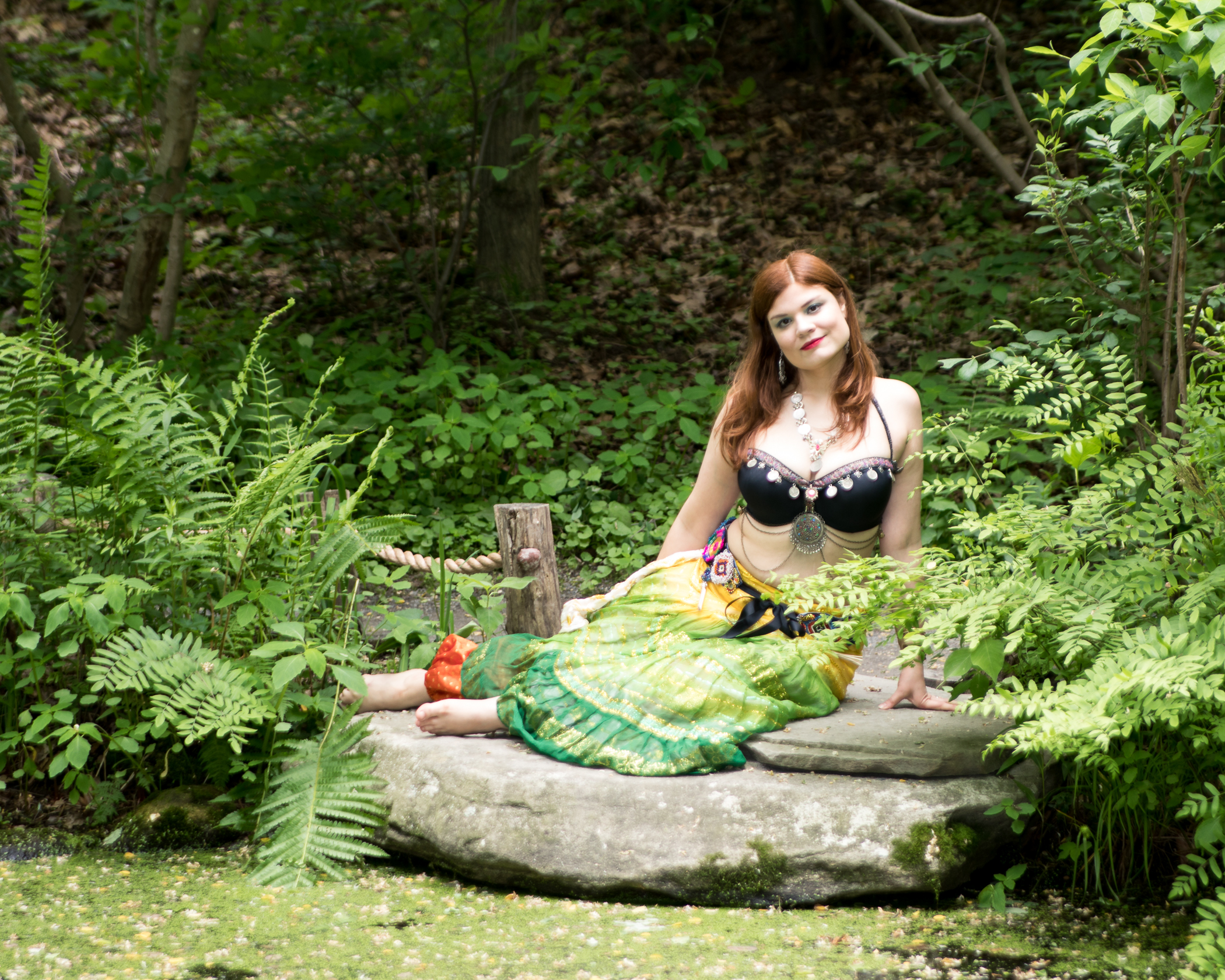 Cadenza
Cadenza has been performing on stage since she was 6 years old. She has had experience in theater, jazz, tap, ballroom dancing, and singing. Her singing profession is what inspired her name and element of air in the troupe.  She discovered her love of belly dance in 2015, after being introduced to the art form by Willow. She loves to combine her background in other dance types, especially ballroom dance, into her solo work. Cadenza also enjoys dancing to unique world fusion music from various cultures. Her greatest joy comes from dancing with her troupe and she loves sharing that joy with those who watch. Specialties include veil, cane, sword, and zills (finger cymbals).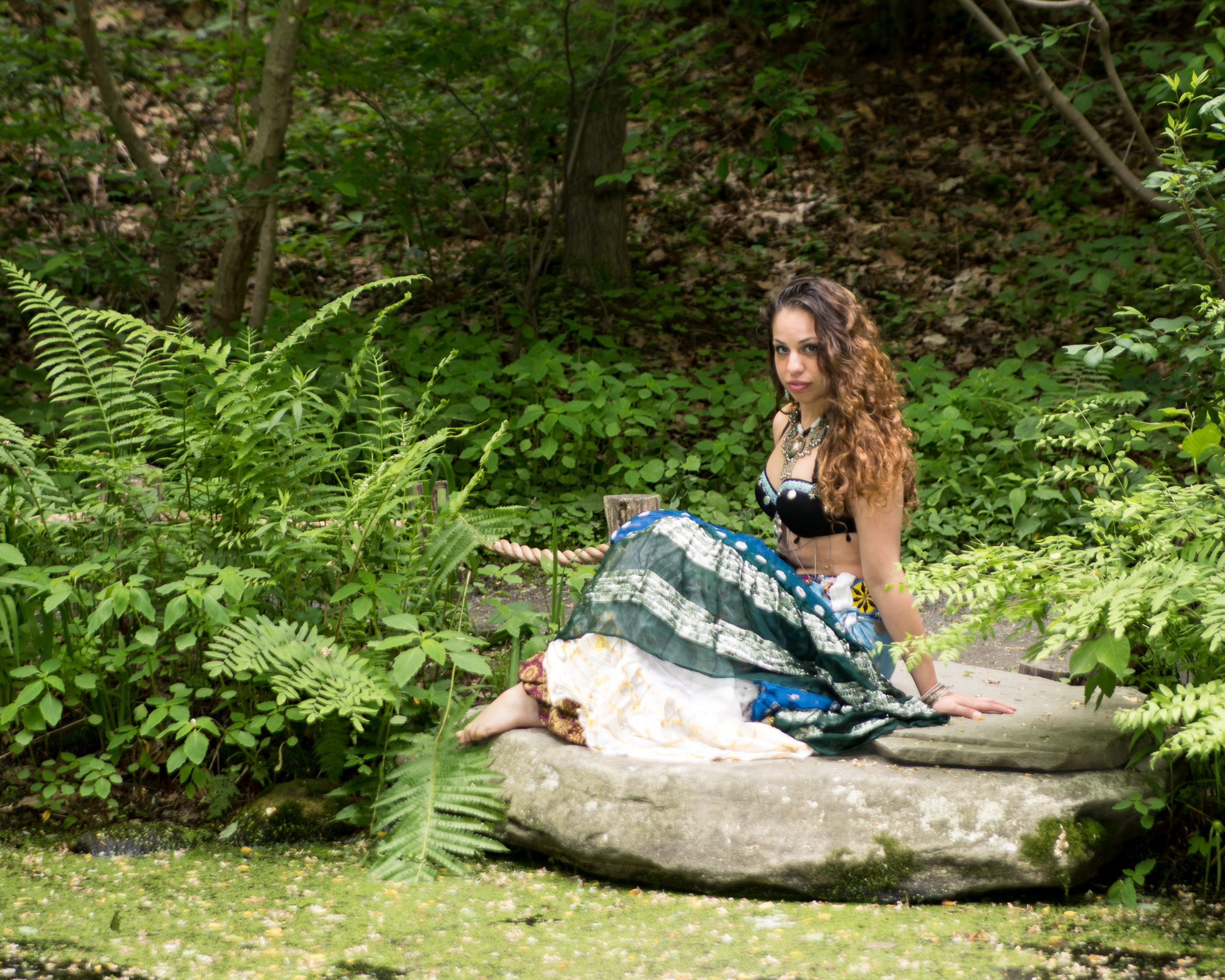 Capheira
Capheira fell in love with dance when she was just 2 years old. At the age of 3, she started with tap, ballet, and jazz. By the time she was 10, she dedicated her life exclusively to ballet. Through the years she has dabbled in other styles of dance, but nothing compared until Cadenza introduced her to belly dance in 2015. One class was all it took. The movement, history, culture, and costuming, was all so different and beautiful, but still shared similarities with ballet. After about 2 years of classes, Cadenza, Willow, and Ember invited her to join Winds of the Moon as their fourth and final element, water. She named herself after the Greek goddess of storm clouds. As a soloist, Capheira enjoys incorporating ballet into her belly dancing. Specialties include veil and flagging.